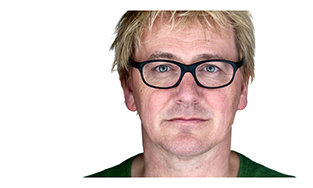 Hans Hiltermann
(1960) has been an advertising photographer from 1986 till 2004,
working for national and international clients. Throughout this period he simultaneously
worked on his personal project, researching the minimalistic language of a portrait.
This research led in 2002 to the start the portrait series
YOU
, a document of people.
Over the years
YOU
has become an infinite reportage. A document of more than 1000
portraits of us, human beings, people without their masks.
Willing to be viewed, and wittingly view.